Baltimore's Organizing Experts
Maryland Professional Organizers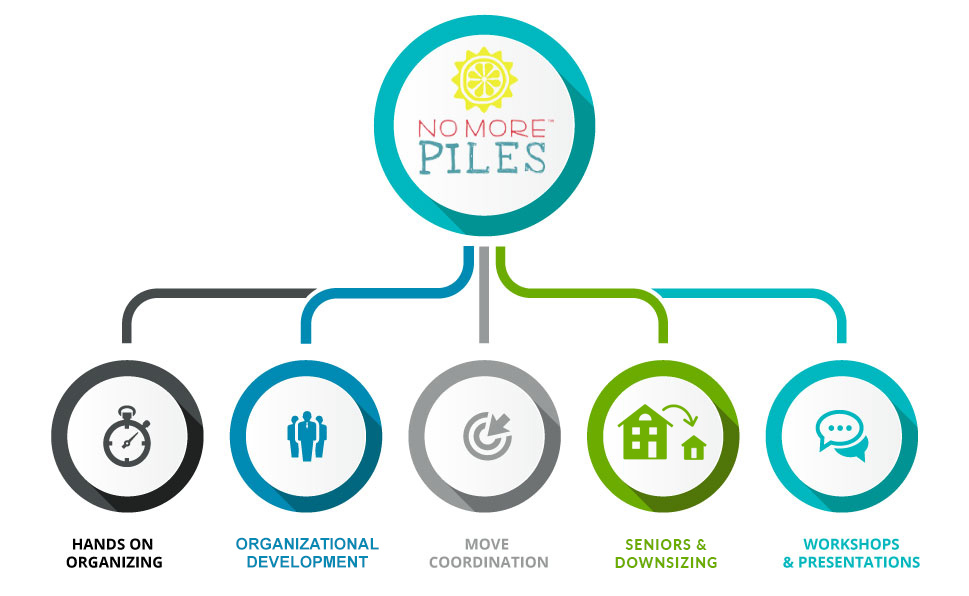 As adults, we have enough on our plate as it is. From grocery shopping, to taking the kids to school, to cooking…there never seem to be enough hours in the day. If cleaning is something that falls to the back burner in your household, you've come to the right place!
At No More Piles, we do more than just declutter. We help you find a renewed sense of balance and order, and work with you to create simple yet effective systems to reclaim your space. We offer services like hands on organizing, quarterly maintenance visits, coaching, and even a Family Makeover program!
No matter how big of a challenge, we're able to find a timesaving solution that fits your schedule and budget. That way you can get back to doing the things you love. As we like to say, less mess, less stress!
Tara and her team of Baltimore professional organizers have been featured on…