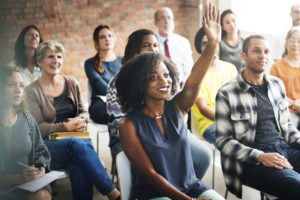 We understand that not everyone needs hands on services. Sometimes you just need the guidance and resources to do it on your own! That's why we offer a variety of instate cleanouts, so you can hone in on the tools you need to be successful.
Some of our most requested topics are:
Organizing your legacy.  Out of the box thoughts for your estate.
Apps for staying organized, productive, and stress free
How to organize for your personality type
Tips for improving time management
If you have a topic we haven't listed above, don't hesitate to reach out! We're happy to help find resources that fit your needs. You can also check out our blog, where we post tons of tips and tricks for all your organizational needs.