My clients are always asking me for recommendations on favorite organizing products and services. Here are some of my favorites…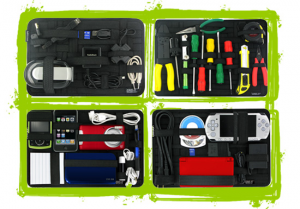 GRID IT BY COCOON INNOVATIONS is the perfect way to keep all your electronic cords neat and tidy.
LOVABLE LABELS are labels that stick with your kids and your stuff.  Receive 10% off you order by entering coupon code:  TaraRLB1
THE SIX O'CLOCK SCRAMBLE® is an online dinner planning service.  Each week you'll receive A Weekly dinner menu plan with five family-tested, healthy, delicious and quick dinner recipes that take 30 minutes or less to prepare and a grocery list to make your shopping easy.
CARBONITE is a great way to keep your computer backed up inexpensively and with ease.

DIAPERS.COM delivers all your baby essentials (and more!) with free 2-day shipping with orders of $49 or more.
Visit LYNN FLYNN AT ARBONNE INTERNATIONAL for skin care products that are Vegan-certified and based on botanical principles.
*Disclaimer
In accordance with the guidelines from the FTC, we arerequired to inform you that some of the hyperlinks on this website, either through images, text, audio anywhere throughout this website, are in fact affiliate links, and if you purchase products through these links then we may get paid a commission. The amount of commission varies from product to product.
We only put products and providers on this page that we LOVE and USE!