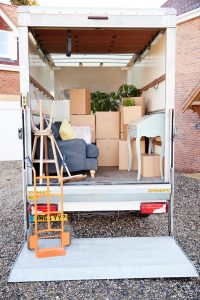 Moving is an incredibly tedious and exhausting process. It always feels like we have more stuff than we thought, and find ourselves wishing we'd done some decluttering sooner. That's where we come in!
No More Piles takes the stress out of moving, and adds an extra layer of protection. Since we're the one that handles the box inventory, you'll avoid items from going missing during the moving process. Our detailed inventory helps you prioritize which boxes to unpack first, and helps you get all the essentials faster.
The amount No More Piles contributes is up to you. Some clients have us unpack a certain area of the house, where others want us to handle everything from start to finish including packing, unpacking, purchasing and setting up storage room/garage shelving, etc.
The sooner you can let us know about your move, the better! We'd love to schedule a consultation to talk about your moving needs and provide a customized quote.