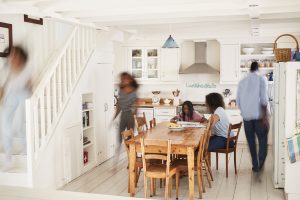 Hesitant to pull the trigger on cleaning services? Maybe you've had one of these thoughts recently…
I have little time in my daily and weekly routine to clean the house.
Cleaning is something that is important to me, but I have bigger priorities.
The clutter in my house feels overwhelming.
If I went to go clean right now, I wouldn't know where to start.
I'm not intentionally messy, but somehow my house never feels clean!
If you answered yes to any of these, it's time to give us a call! Our goal is to take the stress and frustration out of cleaning, and give you more time to focus on the things you love. We offer a variety of services that help you get organized, stay organized, and gain some peace of mind.
We provide services in:
Hands-on organizing
Personal assistant services
Move coordination
Seniors and downsizing
Workshops and presentations