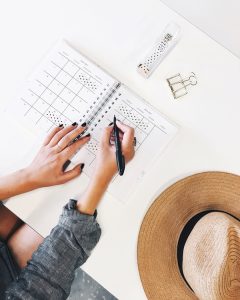 Organizational Development
Our organizational development and productivity consulting programs are for anyone that is looking for an objective, honest partner to help you make meaningful change in your life and work.  This is more than just a decluttering session — we want you to feel equipped and empowered to make organizational changes in your life!
We utilize The Productivity Chain model® to identify your strengths and create a deeper understanding of your productivity habits so you can take control of your environment.
Who do we work with?
Entrepreneurs who need an objective accountability partner
Executives who want a partner outside their organization to help increase performance
Individuals with ADD, ADHD or executive function challenges that want to work on their productivity, time management and accountability
Our virtual sessions are typically 60 minutes and can address:
Project management and time management challenges
Work and home stressors and how to manage them
How to streamline and process paperwork and mundane tasks
Creating and maintaining good habits
Packages vary from weekly to monthly options, and can be customized to suit your timing and motivation. Please contact us for more information.