I have come to the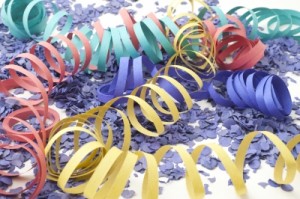 conclusion that there are three types of people when it comes to social lives.  There are drivers,     passengers and bike riders.  I have always been a social driver.  For years, I have been the one with a spreadsheet for my social calendar charting all the Saturdays in the quarter with babysitters and our plans.  I send e-vites for everything and already have my kids birthday party planned and their b-days aren't until August.  Being this crazy, outgoing, organized person has made me realize that not everyone is built like me.
There are the passengers.  The people that are still really outgoing and like attending all the social events, but don't like planning them.  They are always glad that you called to invite them.  They offer to bring food or just show up with a bottle of wine. These people even appear to be drivers during an event.  They will suggest plans for a future date, but often don't follow through.
Then there is the third category, the bike riders.  They are the ones who are perfectly content to stay home.  They are often uncomfortable in social situations and having to host an event would cause them lots of anxiety.  They may not understand the social 'rules' that the rest of us are following.
Whatever category you fall into, it is important to understand the other people in your life and work with them or help them break out of their comfort zones.  For us drivers, we can sometimes feel unappreciated since we go through a lot of effort.  For the bike riders, they can feel left out.  The passengers and bike riders can end up losing friendships or being resented for not doing their 'fair share'.
Here are a few social rules that I think everyone should follow:
1. Always RSVP to an invitation.  Even if you have to tell them that you are a last minute decision because of Jimmy's baseball schedule or a work trip, please just let the host/hostess know where you stand.  Many are planning a menu or trying to get a head count for the venue or caterer.
2.  If this is a dinner party or family event, call (or email) the host/hostess and ask what you can bring.  Many times they will say that you don't need to bring anything, but it is nice to offer.
3. If you are asked to bring something, please LISTEN to what the host/hostess tells you.  They may have 50 people coming to the event, but that doesn't meant that you need to bring enough brownies for 50 people.  The host probably has 5 people bringing dessert and no one wants to throw food away. Along these same lines, if you volunteer to bring chardonnay to a party, don't bring shiraz at the last minute because you forgot.  The host may be counting on a certain number of people bringing white wine and you could throw things off.
4. Always thank the host/hostess as you leave.  If it is a large party and you can't do that, then send them an email, leave a voicemail or write them a handwritten note thanking them and telling them what a wonderful time you had.  EVERY host or hostess wants you to have a good time at their event.
5. If there are people that you LOVE to be around, invite them over or at least initiate plans to go out to dinner every now and again.  It doesn't have to be an elaborate dinner party.  Most people would be happy if you invited them over for a glass of wine and take out chinese.  (Personally, I am totally happy if I don't have to cook or clean up)
Good luck and happy partying!
If you liked today's post, you're welcome to use it in your own ezine or blog as long as you include the following blurb: Certified Professional Organizer, Tara Donohue Rudo, CPO, helps families, solopreneurs and mompreneurs focus on what is important. Get her FREE weekly tips and advice at www.NoMorePiles.com.
Photo courtesy of www.freedigitalphotos.net/images/view_photog.php?photogid=681″>Image: m_bartosch