Tara Donohue Rudo is a recognized expert in professional organizing and life management for busy families and small business owners. If you'd like to schedule a media interview, please contact her office at: 443.838.5078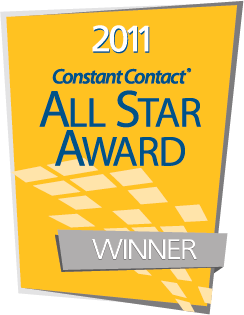 We were recently named as one of Constant Contact's Small Business All Stars for 2011! We are honored with this award for exemplary marketing results via Constant Contact and our results ranked among the top 10% of Constant Contact's customer base.  A BIG THANK YOU to all our customers and supporters! To sign-up for our award-winning ezine, click here.
Fox 45 Morning News 2010 Part I

Fox 45 Morning News 2010 Part II
Check out my tips on how to Beat the Clock in the June/July 2011 issue of Working Mother Magazine!
Make your mornings less hectic with my tips featured in the September 2011 issue of Parenting Magazine.